---
---
---
Pool Light Covers
Pool light covers will transform your traditional incandescent white light into an assortment of vibrant colors.  Cover lenses are available in colors that include blue, red, green, magenta, teal, purple and amber.  They can snapped onto the cover of inground pool lights and transform your pool into a soothing water paradise.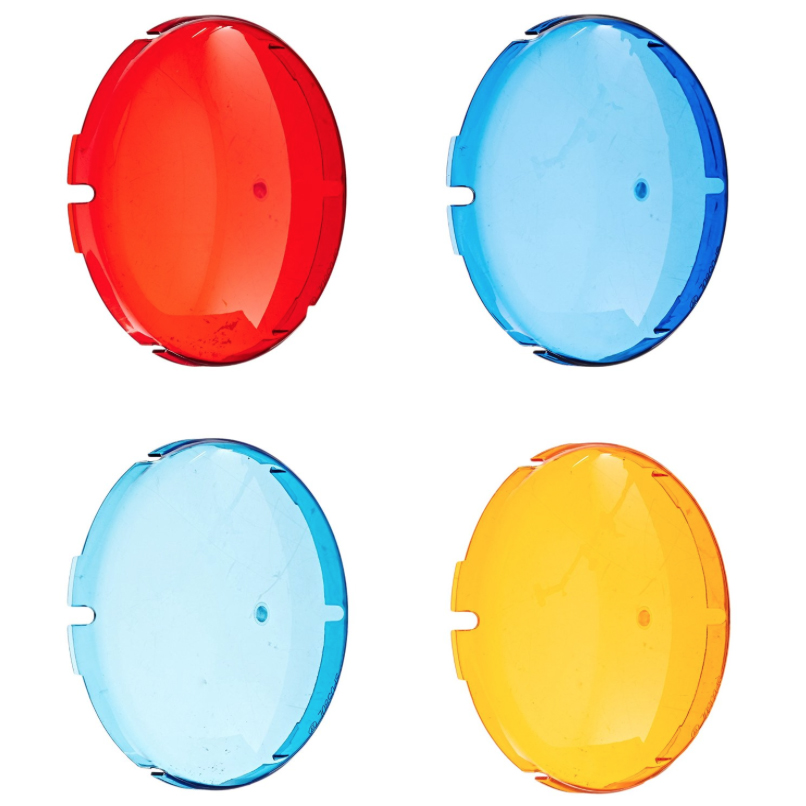 Hayward 7 Inch Round Color Lens Covers
Pool light lens covers are made of a sturdy composite that will withstand heat as well as being constantly submerged underwater.  The lens is specifically designed to fit snug to an existing light bulb housing but be sure they are compatible with your existing lighting.  
It's important to determine the manufacturer and appropriate size of light to ensure proper fit.  Most pool light bulbs are approximately 8 inches in diameter and spa light bulbs are approximately 4 inches in diameter.

Pool light covers are available in single colors or in multi color kits.  The most common color is blue or red but packages including up to six colors will offer a color for every occasion.  A soothing blue or green light will create a relaxing atmosphere for quiet nights alone with your significant other.  Red or purple lens covers are ideal for a livelier atmosphere during a party or family get together.
If you want to change the color for a special occasion, lens covers can be easily removed by simply snapping them off.  It's an easy way to change the entire look of your pool in a matter of minutes.  It's important to remember that different colors will emit different levels of brightness. White light will shine the brightest and blue light will be substantially dimmer.  This effect can be used if you want to create a more mellow and relaxing environment.
Pool Light Covers Alternatives
If changing lens covers is not something you want to have to deal with, there are color changing LED lights that change automatically or run on a remote timer. They cost more than incandescent lights but can reduce your electrical costs up to 80%. 
Lighting will truly transform the look of your swimming pool. Use your imagination to create that unique and special backyard oasis. Much like repainting you're a room in your house, lighting will create a new and fresh look for a very reasonable cost. Lens covers are ultimately a very affordable way to transform the look and feel of your salt water swimming pool. If your existing lighting allows you this option its a great update for a low cost. 
---
---
---
---
Disclaimer
Please use all appropriate and proper safety precautions when attempting projects on this website. All projects are attempted at the reader's own risk.
Salt Water Pool and Spa™ participates in the Amazon Services LLC Associates Program, as an Amazon Associate we may earn a commission from qualifying purchases.